Purchasing Manager Andy Shorrock achieves Level 4 CIPS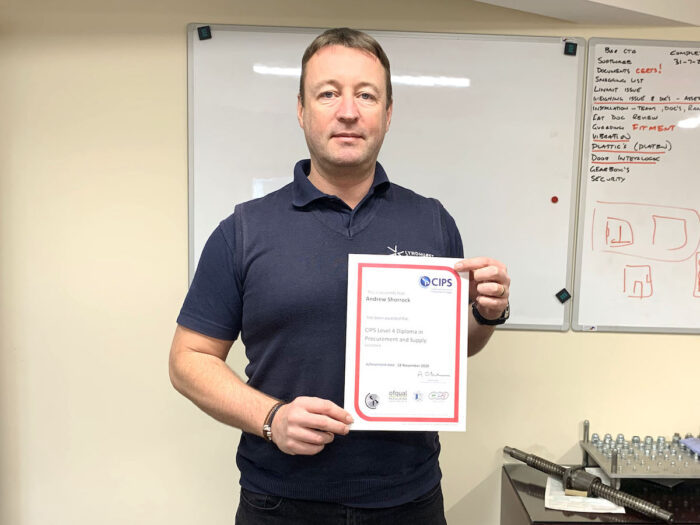 Our Purchasing Manager Andy Shorrock recently achieved his level 4 CIPS certification.
The course, delivered by Blackburn College, comprehensively covered all aspects of the procurement process from ethical and responsible sourcing to commercial negotiation.
The qualification is from The Chartered Institute of Procurement & Supply (CIPS) who is the leading body representing the field of purchasing and supply chain management. CIPS aims to promote and develop high standards of professional skill, ability, and integrity among those engaged in purchasing and supply chain management.
Andy Says:
This was a challenging course that required a lot of study alongside my day job. I did find though that the concepts were readily applicable to the day-to-day work that I do at Lyndhurst.
Ruth Marriner says:
As a company, we are always looking to invest in the education of our employees as we know that this ultimately leads to a higher quality of service for customers. Although happening largely behind the scenes, purchasing is a key part of the manufacturing process and we are excited that Andy is bringing these new skills to Lyndhurst.
We actively encourage continued professional development as it not only benefits our employees, it also helps us to build a better business that delivers better products to our customers.
If you are currently looking for a position within the engineering industry, take a look at our careers page.